Souvenirs de la Roumanie – Montreal Filmcomposition 2021 – M S Teussink from Thoughtrecords on Vimeo.
Orchestral Tools/Sine – Discovery Competition: Luister naar #DiscoveryCompetition van Thoughtrecords op #SoundCloud https://soundcloud.app.goo.gl/QgPf

FILMINDUSTRY GUIDE – PROFILE
—-
2020 – SEMILLA – REC CHANGE – Filscoring Competition

Credits:
Director: Pepe Perruccio
Producer: Jorge Novelo
Script: Pepe Perruccio, Roberto Cardozo
DOP: Jerry Rojas
Original SFX and Music: Aarón González, Marte Araiza
Art Department: Camila Balzaretti
Gaffer: Rodolfo Hernandez de Anda
Montage: Pepe Perruccio
Actors: Daniel Díaz Canul, Marcelino Burgos, Olga Tamay Canul, Medardo Mukul, Aurelio Gómez, Víctor Canul Uicab.
—————————————————————————————————————————————————————————–
2018 – GOED VOLK – JACK WOUTERSE/KOEN WOUTERSE
WOUTERSE EN PRONK PRODUCTIES


Info:
– https://www.destokerijschiedam.nl/goed-volk-2016-2017/
– https://worm.org/production/off-screen-mei-18/

—————————————————————————————————————————————————————————–
2014 – SLAAF – JACK WOUTERSE
Slaaf ('Slave'), Movie – Jack Wouterse – Filmscore
Composition: Maartje Teussink
Musicians: M.S.Teussink: Double bass, guitar, percussion, organ, vocals
Geert Chatrou: Nosewhistle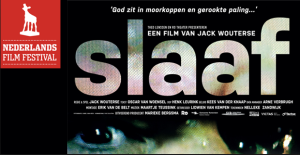 NFF Archive/Dutch Film Festival Archive:
www.filmfestival.nl/archief/slaaf/
Trailer: www.youtube.com/watch?v=ws5aEvcxu9U
Review: www.theaterkrant.nl/recensie/slaaf/thed-lenssen-en-ro-theater/
Reviewquote: …' De begeleidende muziek is van Maartje Teussink; een soundscape met grimmige toonsoorten en abrupte intervallen die wondermooi past bij de tekst.'…
credits
released October 20, 2014
NFF Archive/Dutch Film Festival Archive:
www.filmfestival.nl/archief/slaaf/
Trailer: Watch Here
Music by: Maartje Teussink
Nosewistle: Geert Chatrou
license
all rights reserved
—————————————————————————————————————————————————————————–
2005 – ON Stage – Television Drama
Info & Credits: Here
– Filmvandaag.nl

Filmscore for TV Drama
Info: www.vpro.nl/cinema/films/film~534865~on-stage~.html
Composition & Lyrics by: Maartje Teussink
Musicians: Essent Band:
drums: Andre Kemp, akoestisch gitaar,vocals: Maartje Teussink, piano/toetsen: Sven Figee, percussie: Marnix Stassen, electrisch & akoestisch gitaar: Roland Dirkse, basgitaar: Carlos Lake.
Produced by: Jan Douwe Kroeske
Recorded @ Wisseloord Studio's NL- 2005
Watch more Music and Sounddesign Video's on Thoughtrecords' VIMEO PAGE
©MSmusicrecordings2020
All rights reserved.