HOME
The homestudio of THOUGHTRECORDS forms the base of the mixes and arrangements of its recordings.
Next to this a workingspot/studio is available where different recordings are being made.
De Homestudio van THOUGHTRECORDS vormt de basis van de mixages en de uitwerking van haar opnames.
Bovendien is er een werkplaats/studio beschikbaar waar verschillende opnames worden gemaakt.
Contact: info@thoughtrecords.com
SERVICES:
Compositie/Composing
Productie/Production
Soundscape
Songwriting
Arrangementen/Arrangements
Filmscore
Music for Dance
Music for Theater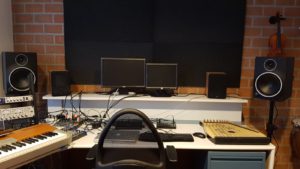 Studio Schiebroek

Homestudio – regieruimte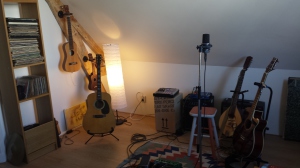 Homestudio – opnameruimte

Please send an e-mail to info@thoughtrecords.com for a visit, thank you.
THOUGHTRECORDS
produceert muziekuitgaves. Als creatieve tak van MSmusicrecordings is 'Thoughtrecords' in leven geroepen door Maartje Teussink. De organisatie vervaardigt zelfstandige muziekproducties bedacht door componisten. Dit houdt in dat een muziekalbum wordt gearrangeerd, geproduceerd en gemastered. Een masteringsbureau waar THOUGHTRECORDS mee heeft samengewerkt is Maximalsound. Een distributiekantoor waar MSmusicrecordings mee heeft samengewerkt is Recordunion en Sugarbelly Records.

Artist' homepage
MSmusicrecordings – page

Founded in 2013: