HOME
THOUGHTRECORDS produces musicreleases. As a creative part of MSmusicrecordings 'Thoughtrecords' has been brought to life by Maartje Teussink. The organisation produces independant musicreleases made by composers. This means that an album will be produced, arranged and mastered. And will be delivered as a concrete, high quality product. An online masteringservice that has been worked with in the past is fir example 'Maximalsound'. A factory/label where a couple of albums were being pressed us for example 'de cd-perserij/Indieplant/Sugarbellyrecords'
THOUGHTRECORDS produceert muziekuitgaves. Als creatieve tak van MSmusicrecordings is 'Thoughtrecords' in leven geroepen door Maartje Teussink. De organisatie vervaardigt zelfstandige muziekproducties bedacht door componisten. Dit houdt in dat een muziekalbum wordt gearrangeerd, geproduceerd en gemastered. En als volwaardig product wordt aangeleverd.Een online masteringservice waar in het verleden mee is samengewerkt is 'Maximalsound'. Een drukker/label waar een aantal albums zijn geperst is de cd-perserij/Indieplant/Sugarbellyrecords
The homestudio of THOUGHTRECORDS forms the base of the mixes and arrangements of its recordings.
Next to this a workingspot/studio is available where different recordings are being made
De Homestudio van THOUGHTRECORDS vormt de basis van de mixages en de uitwerking van haar opnames.
Bovendien is er een werkplaats/studio beschikbaar waar verschillende opnames worden gemaakt.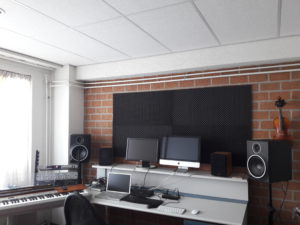 Contact: info@thoughtrecords.com
SERVICES:
COMPOSITIE/COMPOSING
MUZIEKPRODUCTIE/MUSICPRODUCTION
SOUNDSCAPES
SONGWRITING
ARRANGEMENTEN/ARRANGEMENTS
FILMSCORE
MUSIC FOR DANCE
MUSIC FOR THEATER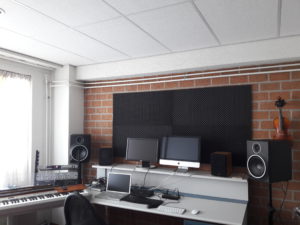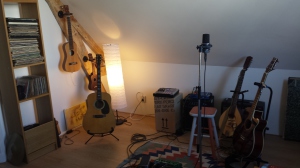 For your digital media, film, commercial, trailer, webdesign, or any form of imagery, installation or product,
this service provides a professionally made soundscape,
sent as a wav download to the customer. Please send an e-mail for more information.
Voor uw digitale media, film, commercial, trailer, webdesign, of iedere andere vorm van beeld, installatie of product,
deze service voorziet in een professioneel gemaakte soundscape,
als een wav-download verzonden aan de klant. Stuur een e-mail voor meer informatie.
Examples/voorbeelden:
Killing Sisters-trailers
Slaaf de Film
Proeftuin
Pleinvrees
MUSICVIDEO: One Apple a Day
MUSIC/MUZIEK
Order your product on this site under 'Catalogue'/ Bestel uw product op deze site via 'Catalogue'
Digipack, Digifile, Vinyl 12",Vinyl 7", Booklet, Wallet:
maartjeteussink.nl
Bandcamp
Digital Download:
ITunes
Amazon
Deezer
Stream:
Soundcloud
Spotify
Rhapsody
More info/Meer info: www.maartjeteussink.nl
GADGETS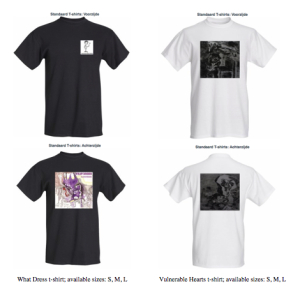 T-shirt black: S, M, or L : 10,-
T-shirt white: S, M, or L : 10,-
Please send an e-mail to info@thoughtrecords.com for a visit, thank you.
Artist' homepage
MSmusicrecordings – page

Founded in 2013: