CALENDAR
2019
06.12.2019 – Premiere 'In Bed With Madonna' – Theater Bremen/A.Domenz
28.09.2019 – Premiere 'Vogel' – Theater Bremen/Alize Zandwijk
20.06.2019 – der Schimmelreiter – Theater Bremen – 19:30u – Bremen, DE
01.06.2019 – (Physical) Album Release – Organic Cities by Maartje Teussink – Pelgrimsvaderkerk – 15:00u – Entrance: 8,-: Tickets
30.05.2019 – der Schimmelreiter – Theater Bremen – 18:00u – Bremen DE
16.05.2019 – der Schimmelreiter – Theater Bremen – 19:30u – Bremen DE
28.04.2019 – der Schimmelreiter – Theater Bremen – 15:30u – Bremen DE
07.04.2019 Studio Café Tilburg – 11:00u – Theaters Tilburg – Free Entrance
08.03.2019-19.01.2020 – Sex and the Sea Estonia – Multimedia Installation by Saskia Boddeke – composition/song/cover for part of the installation
06.01.2018 – Der Schimmelreiter – Theater Bremen – Composition & Live Music
30.12.2018 – 'Amour' – Theater Bremen – Composition & Live Music
18.12.2018 'der Schimmelreiter' – Theater Bremen – Composition & Live Music
13.12.2018 – 'Amour' – Theater Bremen – Composition & Live Music
30.11.2018 'der Schimmelreiter' – Theater Bremen – Composition & Live Music
14.11.2018 'der Schimmelreiter' – Theater Bremen – Composition & Live Music
20.10.2018 'der Schimmelreiter' – Theater Bremen – Composition & Live Music
12.10.2018 'der Schimmelreiter' – Theater Bremen – Composition & Live Music
07.10.2018 Première 'der Schimmelreiter' – Theater Bremen – Live Music
27.09.2018 – 'Amour' – Theater Bremen – Live Music
20.09.2018 – 'Amour' – Theater Bremen – Live Music
29.06.2018 – 'Amour' – Theater Bremen – Composition & Live music
21.06.2018 – 'Amour' – Theater Bremen – Composition & Live Music
20.06.2018 – 'Amour' – Theater Bremen – Composition & Live Music
05.06.2018 – 'Amour' – Theater Bremen – Composition & Live Music
01.06.2018 Première 'Amour' – Theater Bremen – Live Music
PLAY/COMPOSITION/ADVISE
10.11.2018 – 21.02.2019 – Jack Wouterse – De Laatste – Composition & Advise
2019
PLAY/COMPOSITION/ADVISE
MUZIEKTHEATER/MUSICTHEATER/SOUNDSCAPE/LIVE
10.11.2018 – 21.02.2019 – Jack Wouterse – De Laatste – Composition & Advise
12.01.2019 – Broos – Conny Janssen Danst – Zoetermeer – Composition & Live Music
17 – 20.01.2019 – Broos – Conny Janssen Danst – Rotterdam – Composition & Live Music
24.01.2019 – Broos – Conny Janssen Danst – Tiel – Composition & Live Music
25.01.2019 – Broos – Conny Janssen Danst – Zwolle – Composition & Live Music
29.01.2019 – Broos – Conny Janssen Danst – Purmerend – Composition & Live Music
30.01.2019 – Broos – Conny Janssen Danst – Arnhem – Composition & Live Music
31.01.2019 – Broos – Conny Janssen Danst – Spijkenisse – Composition & Live Music
01.02.2019 – Broos – Conny Janssen Danst – Wageningen – Composition & Live Music
06.02.2019 – Broos – Conny Janssen Danst – Utrecht – Composition & Live Music
07.02.2019 – Broos – Conny Janssen Danst – Den Haag – Composition & Live Music
08.02.2019 – Broos – Conny Janssen Danst – Breda – Composition & Live Music
09.02.2019 – Broos – Conny Janssen Danst – Drachten – Composition & Live Music
12.02.2019 – Broos – Conny Janssen Danst – Roosendaal – Composition & Live Music
13.02.2019 – Broos – Conny Janssen Danst – Maastricht – Composition & Live Music
15.02.2019 – Broos – Conny Janssen Danst – Helmond – Composition & Live Music
16.02.2019 – Broos – Conny Janssen Danst – Amstelveen – Composition & Live Music
19.02.2019 – Broos – Conny Janssen Danst – Zaandam – Composition & Live Music
20.02.2019 – Broos – Conny Janssen Danst – Oss – Composition & Live Music
22.02.2018 – Broos – Conny Janssen Danst – Heerenveen – Composition & Live Music
FILMSCORE/SOUNDSCAPE
10.05.2018 – Viewing 'Goed Volk' – Wouterse & Pronk Producties – Film
Rotterdam – Filmscore
10.11.2018 – Premiere – De Laatste – Jack Wouterse – Composition for Play
—————————————-
MUSIC
17.06.2017 – Gitaarfestival Enkhuizen – Live Solo
2018 ORGANIC CITIES – Maartje Teussink
Digital albumrelease – 19 Track Digital Album
Releasedate: 16.03.2018
Distributed by Bertus Distributie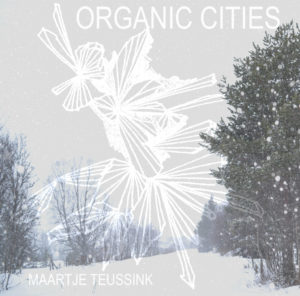 18.02.2018 – Avant Premiere '
' – opstokerij festival Schiedam
10.06.2017 – Die Wildente –
Schauspielhaus Zürich –
01.06.2017 – Die Wildente – Schauspielhaus Zürich –
30.05.2017 – Die Wildente – Schauspielhaus Zürich –
23.05.2017 – Die Wildente – Schauspielhaus Zürich –
20.05.2017 – Die Wildente – Schauspielhaus Zürich –
03.05.2017 –
– Theater Bremen – DE
25.04.2017 – Die Wildente – Schauspielhaus Zürich –
16.04.2017 – Golden Heart – Brno – Narodni Divadlo-
14.04.2017 – Live Solo – Brno – Chzech Republic – Narodni Divadlo
01.04.2017 – Golden Heart – Theater Bremen – DE –
29.03.2017 – Golden Heart – Theater Bremen – DE –
27.03.2017 – Die Wildente – Schauspielhaus Zürich –
23.03.2017 – Die Wildente – Schauspielhaus Zürich –
19.03.2017 – Die Wildente – Schauspielhaus Zürich –
17.03.2017 – Die Wildente – Schauspielhaus Zürich –
13.03.2017 – Die Wildente – Schauspielhaus Zürich –
12.03.2017 – Golden Heart – Theater Bremen – DE –
09.03.2017 – Die Wildente – Schauspielhaus Zürich –
24.02.2017 – Golden Heart – Theater Bremen – DE –
05.02.2017 – Golden Heart – Theater Bremen – DE –
22.01.2017 – Golden Heart – Theater Bremen – DE –
18.01.2017 – Golden Heart – Theater Bremen – DE –
13.01.2017 – Golden Heart – Theater Bremen – DE –
11.12.2016 – Concert
Muziek bij de Buren – Hengelo
19.12.2016 – Soundscape (live)
EINE FAMILIE – THEATER BREMEN – DE
01.10.2016
EINE FAMILIE – THEATER BREMEN – DE
23.09.2016
EINE FAMILIE – THEATER BREMEN – DE
End of July:
Release 'sIXTEENsUMMERsESSIONS'
11.05.2016
BLOG UPDATE
15.04.2016
Zangers/Zangeressen gezocht:
Male,Female singers wanted:
Voor de nieuwe locatievoorstelling COURAGE van Conny Janssen Danst
NL: http://www.connyjanssendanst.nl/wp-content/uploads/2016/04/ConnyJanssenDanst_en_MaartjeTeussink_zoeken_vocalisten.pdf
ENG: http://www.connyjanssendanst.nl/wp-content/uploads/2016/04/ConnyJanssenDanst_and_MaartjeTeussink_are_looking_for_vocalists.pdf
COURAGE van Conny Janssen Danst vindt plaats in de Ferro in Rotterdam met de geweldige DANSERS
Adi Amit,Laura Belgrano,Davide Bellotta,Christiaan De Donder,Patrick Di Quirico,Yoko Ono Haveman,Yanaika Holle,Martijn Kappers,Milang Lie Meeuw Lew,Courtney Robertson,Mariko Shimoda,Remy Tilburg,Tuan Tran,Mitchell-lee van Rooij
Namens 't team uitziend naar jou muzikale inbreng! En hopelijk tot ziens op 30 april.
11.04.2016
Voor een nieuw studioalbum project van Wessel Zweers is gevraagd om advies te bieden. Het project is inmiddels in volle gang, het album groeit door tot een volwaardig en professioneel product, luister hier naar fragmenten van de work in progress.
24.02.2016
Nieuwsupdate februari
02-02-2016
Rehearsals for the play 'Eine Familie', @ Theater Bremen. Performances from 26-02-2016 at Theater am Goetheplatz in Bremen, more info at www.theaterbremen.de.
Pieces of T.S.Elliots 'Hollow Man' are musically integrated in the piece.
27.12.2015 Release String quintet

01.11.2015 Nieuwsupdate november 2015
15.07.2015 Nieuwsupdate Juli 2015
Re-Release 'Vulnerable Hearts' with extra songs available again soon on streaming services, due to a metadata failure.
Feel free to listen/download the updated release here:

Volume 3. Collected Soundscapes – Out now!

After searching for a long time, a collected box with 7 cd's is available now in a beautiful box. The music contains work from composer Maartje Teussink. Glad with the result!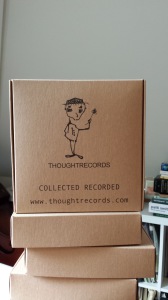 19.03.2015
Dear customer,listener and musicfan,
due to a mistake in my metadata the release 'Vulnerable Hearts' will shortly but temporarily be removed from online services such as Spotify,Amazon,I-Tunes. The release WILL stay available at this site or be available as a free download as a compromise at www.maartjemaartjeteussink.nl under 'Music', as long as the metadata is being repaired. True appologies for this. The repaired release – whith some extra new songs – will be released soon,after all adjustments have been done!
Best,
THOUGHTRECORDS
Nieuwsbrief/Newsletter 14.02.2015
Click here to visit THOUGHTRECORDS own Musicvideo Channel
6,7,8 maart
Familie – Toneelgroep Sporen – soundscape
ZIMIHC Utrecht
22.03.2015 Festival Canapé/Live in your Livingroom – Rotterdam
Nieuwste Reslease/Latest Release : Vulnerable Hearts – Maartje Teussink – Released: december 2014 – All Rights Reserved
04 & 27.02.2015 – Der Kirschgarten – Bremen, Germany – Tickets
Nieuwsbrief/Newsletter
31.12.2014
Nieuwsbrief/Newsletter 17.09.2014
Videoregistratie concert/ Video Registration concert in 'de Munt', Brussel op 13.10.'14 klik hier